See on Scoop.it – Cloud Computing and Social Media in Healthcare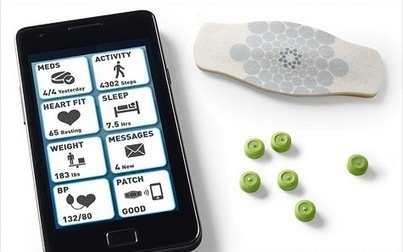 Proteus' frame for digital medicine includes three key components: Measurement, engagement, and alignment.
The technology in the Proteus digital medicine platform includes unique measurement tools, like sensor-enabled pills, a peel-and-stick biometric sensor patch worn on the body, and companion smartphone apps. The patch records when a pill is ingested and also tracks other things like sleep patterns and physical activity levels. The ingestible sensor component secured FDA clearance in July 2012, while the company's sensor-laden patch got FDA clearance in 2010.
See on mobihealthnews.com