See on Scoop.it – Cloud Computing and Social Media in Healthcare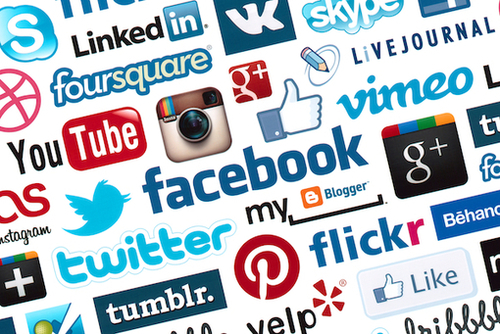 We live in a social age, breathe the same air as savvy influentials across the country, and speak the language of many women across the world who desire to have their voices heard. Each day young women are actively engaged in their communities through discussions at neighborhood block clubs, student activities on campus, in-class, at church and other youth programs to create change for the future.
Here, the dynamic power that rests within each of these young women reveals the influence of content and how open dialogue about issues people care about, receives exposure.
Social media, which took flight nearly 50 years ago, is by far the most advanced and strategic method of communication in the 21st Century. We have the ability to connect with millions of influentials within seconds, and the capacity to spread a message for change instantly. According to the Pew Internet & American Life Project, 70 percent of African Americans, 72 percent of Hispanics and 65 percent of whites are social media users (Pew Internet & American Life Project).
Like many other mission-driven nonprofits, the Red Pump Project has garnered a significant trail of active listeners, thought leaders and consumers interested in education surrounding sexual and reproductive health, which is shown in Figure 1.
Figure 1. The Red Pump Project Social Media Sites Usage (As of January 27, 2014).
1
Facebook9, 806 likes
2
Twitter7, 251 followers
3
Instagram1,376 followers
4
Flickr957 photos shared
5
YouTube310 video views
6
Tumblr2,000+ for one post
Now, you may be thinking "Why Is this Important?" Here's a few reasons I'll leave you with:
Technology, now and more than ever has taken a leading role in the lives of those young and old. Healthcare organizations, nonprofits and many other organizations can take flight with their mission to attract the audience they wish to communicate with. This is a golden opportunity we've all been waiting for.Nearly 72% of adults use social media in some way or another.Whether a discussion about prevention, education or female empowerment, social media has the potential to bring forth awareness and value to your mission.The Pew Internet & American Life Project found nearly 15% of users receive health information via social networking sites.Power lies within every message about HIV/AIDS, so continue tweeting, posting and uploading. The power will grow stronger and the message will propel.
Sources: Pew Internet & American Life Project, "Social Networking Sites," Accessed August, 10, 2013; Pew Internet & American Life Project, "The Social Life of Health Information: Accessed August 23, 2013.
See on www.theredpumpproject.org